Monterey Jazz Festival On Tour With Cécile Mclorin Salvant at Michigan Theater
When
Sun, April 14, 2019
4:00 pm
About
A young jazz star with an old soul and the hottest voice in American jazz right now, Cécile McLorin Salvant grew up in Miami, the daughter of a French mother and Haitian father. After winning the Thelonius Monk Competition as a complete unknown in 2010, Wynton Marsalis became a champion, hiring her to front the Jazz at Lincoln Center Orchestra shortly thereafter, and her latest album, Dreams and Daggers, won the 2018 Grammy for Best Jazz Vocal Album.
Mallory Shea uploaded this event on July 16, 2018
Start your ticket shopping from Jazz Near You and you'll support us in the process. Learn how.
Live Reviews
Album Reviews
Radio
In Pictures
Jazz Bastard
Album Reviews
Live Reviews
Bailey's Bundles
Extended Analysis
Album Reviews
Read more articles
Mack Avenue Records
2018
buy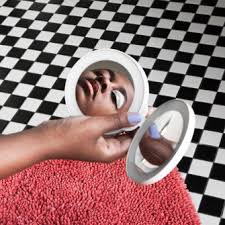 Mack Avenue Records
2017
buy
Mack Avenue Records
2015
buy
Mack Avenue Records
2014
buy
Mack Avenue Records
2013
buy